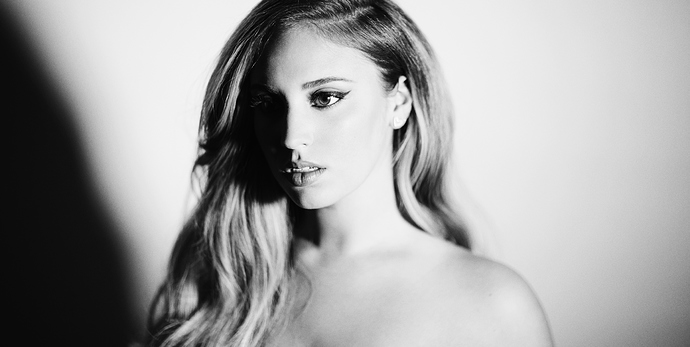 Alina Baraz
(born September 24, 1993) is an American singer and songwriter whose uniformly mellow material flits between downtempo electronica and slightly left-of-center R&B. Originally from Cleveland, Ohio but based in Los Angeles, California following a creative epiphany. She was introduced to music at a young age by her parents, who were of Russian descent. She sang in her Gospel choir and recorded herself over beat tracks. She eventually got her parents' permission to move to California to pursue music full-time at the age of 19.
Baraz gained some notice in 2013 through her collaborations with producers Galimatias ("Drift," "Make You Feel") and ESTA ("Paradise"). Baraz and Galimatias developed a deeper creative partnership, instigated by Baraz via SoundCloud, which birthed Urban Flora. Credited to both artists, the eight-track EP was released by the Ultra label in May 2015.
Baraz followed up in early 2017 with a collaborative single, "Electric," this time featuring guest vocalist Khalid. She released two solo tracks in September called "Buzzin" and "Lavender and Velvet" and she's currently getting ready to release her upcoming album, written and produced entirely by herself.

Summary
Summary
Summary

https://www.youtube.com/watch?v=yRRA4Uhgumc