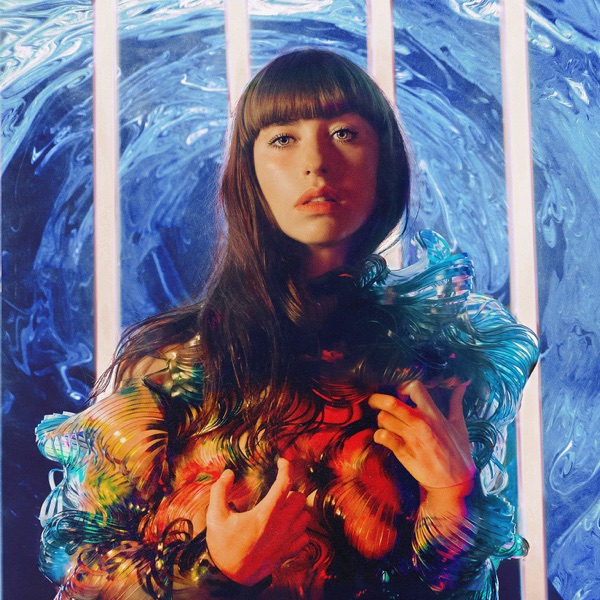 Primal Heart captures a more daring Kimbra. She's shed the sumptuous, psychedelic electro-soul of 2014's The Golden Echo for future funk and warehouse R&B. Imagine a playlist of Janet Jackson, Goldfrapp and FKA twigs.
"For the first time as a musician, I'm confronting a lot of things in a more direct way. I used to write in a lot of metaphors and idealism and surrealism or escapism – and a lot of my imagery is based around that. But, for the first time, this album seems like it's more confrontational than before. I'm grounded – which feels exciting, you know? It feels kinda liberating."
For Primal Heart, Kimbra booked John Congleton as co-producer. The Texan all-rounder is best-known as St Vincent's long-term cohort – winning a Grammy for her 2014 foray. But his production discography this year alone includes albums by Goldfrapp, Nelly Furtado, Future Islands and Blondie.
Primal Heart has an industrial edge, broaching IDM, yet Kimbra's expressive voice is at the fore.
Kimbra implies that Primal Heart is her response to America's volatile political climate, but the most immediate influence has been New York – its gritty surrounds a stark contrast to indulgent LA.
"This city demands a boldness of you – and a toughness," she says. "It confronts you with reality, this place – it confronts you with all walks of life. It's all happening around you."
Coincidentally, Kimbra is now again living in the same city as Gotye – who's cutting the mythic follow-up to 2011's Making Mirrors.
"He just invited me over with some friends and he showed us the new material from the record – it sounds AMAZING. So I'm always in touch with him – we're very close friends."
Could the two reunite on a song?
"We're both pretty focused on what we're doing right now and our own projects," Kimbra laughs. "But, because we have such a close friendship, it's not impossible that we would do something again. But we're very aware of how much attention that would receive. We would wanna make sure it's being done for the right reasons. So that would be the main thing we would think about!"