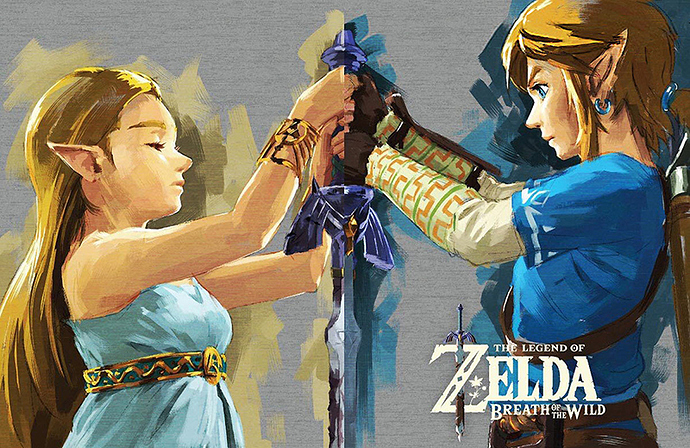 Release Date: March 03, 2017

The Legend of Zelda: Breath of the Wild is an action-adventure game developed and published by Nintendo for the Nintendo Switch and Wii U video game consoles. The game is a part of The Legend of Zelda series, and follows amnesiac protagonist Link, who awakens from a hundred-year slumber to a mysterious voice that guides him to defeat Calamity Ganon before he can destroy the kingdom of Hyrule.

Breath of the Wild received universal acclaim from critics, who deemed it to be one of the greatest video games of all time, and was the recipient of numerous Game of the Year awards, among others. Critics praised the game's open-ended, physics-driven gameplay that encourages player experimentation and exploration, with many calling it a landmark title in open-world game design. The game broke Nintendo's sales records in numerous regions, with the Switch version of the game selling over four million copies worldwide by September 2017, making it the best-selling game on the system.
Anyone been playing this?
I've been a big Zelda fan since I was a little kid and this new game was/is incredible.