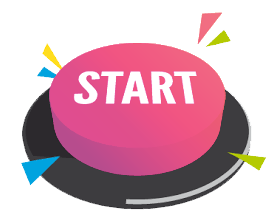 This guide will teach you the basics and kickstart your engagement level on SIN! You ultimately could learn everything over time, but by following this guide you will grow and understand how things work around here much faster!
New User Tutorial / Get Certified!
The most important thing to look out for first is a private message from @SINbot titled " Greetings!" that will appear in your inbox.

Read the private message and be sure to follow the instructions to select and then to bookmark the private message. Once you do this, SINbot begins an interactive tutorial which upon completion you will receive a certification!
Note: If you are having trouble with starting this tutorial you can message @SINbot to begin the New User or Advanced Tutorial manually:
@SINbot start new user
@SINbot start advanced user

Learn Where To Post Topics & Say "Hello!"
There are 7 main categories, with individual sub-categories to sort topics into.

Inside each main category there are pretty self-explanatory sub-categories. For example #photo includes #photo:album-artwork. Look for a pinned topic titled "About "This Category Name" & Rules" within a sub-category for specific details/rules on what to expect and post inside.

So let's get started by introducing yourself in the #spill-it-now:welcome-center, tell us a little about yourself and check back later to welcome other new members just like you!
Join Groups & Unlock Categories
Visit the Groups page in the menu bar to request membership to exclusive groups and unlock exclusive categories. For example if you are 18 or older, join the "XXX Members" group to unlock "Malebox" and "Dollhouse" in the "Exclusive" category.
Earn Badges
The more active you are, the more badges you can acquire! Check out the Badges page to see them all, who has earned them and which ones you have already unlocked!
Understanding Your Member Level
0 (New) → 1 (Basic) → 2 (Member) → 3 (VIP Member) → 4 (Leader)

Everyone starts off as a level 0 (New) with limited abilities for at least 24 hours. You are promoted to level 1 (Basic) once you enter at least 5 topics, read at least 30 posts and spend a total of 10 minutes reading posts. Here is a breakdown of what makes each user level unique:

Basic – Your new user restrictions have been lifted; you've been granted all essential community abilities, such as personal messaging, flagging, wiki editing, and the ability to post multiple images and links.

Member – You can now send invitations from your user page or individual topics, create group personal messages, and have a few more likes per day.

VIP Member – You can now recategorize and rename topics, take advantage of more powerful spam flags, access the VIP Lounge, and you'll also get lots more likes per day.

Leader – You have the ability to edit all posts, take common topic moderator actions such as pin, close, unlist, archive, split, and merge, and you have tons of likes per day.
Important Topics
Still Need Help?!
We are always available to help if you have any questions, review the FAQ page first and if you still need help, reach out to any staff member on the About Us page or simply reach out here!